Watch Team Manitoba Live online!
History is made as AMCC's JT Ryan becomes the first Skip (along with Third Jacques Gauthier) to capture back-to-back-to-back @curlmanitoba junior men's championships, stealing four in the sixth end for a 10-1 win over Jordon McDonald. Also pictured is Team Zacaharias, the 2019 Junior Women's Provincial Champions. Please visit our Facebook page (or click the purple Facebook tab on our home page) to see additional media coverage.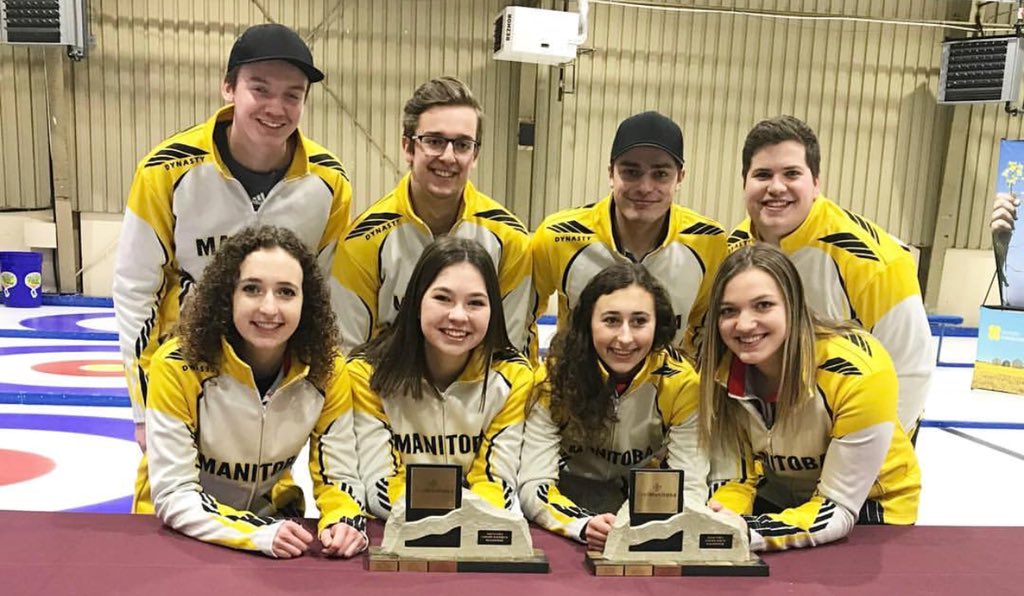 The 2019 New Holland Canadian Junior Curing Championship will be held in Prince Albert, SK between January 19-27.
---