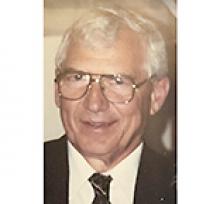 A Celebration of Life for "The Colonel" will be held on Thursday, November 22, 2018 from 1:00 p.m. to 4:00 p.m. at the Assiniboine Memorial Curling Club, 940 Vimy Road.
https://passages.winnipegfreepress.com/passage-details/id-259755/KLINCK_ERROL
"After graduating from Balfour Technical School, he started his career at Eaton's in Regina, then in Moose Jaw, and then transferred to Winnipeg in 1968. Errol also started to make his mark in the curling world when he arrived in Winnipeg, skipping a rink out of the Eaton's Curling Club in Winnipeg, winning some games against top opponents, and soon became a name to be recognized. The legend of "The Colonel" was born. When Eaton's Curling Club closed down, Errol moved to the Assiniboine Memorial Curling Club, and it became his home club. He participated in the annual MCA Bonspiel, winning some major and minor events along the way, competed in the British Consols and the Labatt Tankard in the 70s and 80s, and was two wins away from the right to represent Manitoba at the Labatt Brier, in 1985. Errol continued to curl in Seniors and Masters at Assiniboine, Fort Rouge and Heather Curling Clubs."
---